Lara Goldie on Germans at brunch
Lara Goldie confirmed for Series regular role in HULU pilot WOKE opposite Blake Anderson of Comedy Central's Workaholics, Lamorne Morris of NBC's New Girl and T. Murph, upcoming standup comedian.
Title below is self explanatory - from Gotham Comedy Club Nov '18
Picture wrapped on Three Bridges pilot, Slate Your Name
Lara has some thoughts on Lady Gaga's smash hit '100 million reasons'.
Lara Goldie does standup at Gotham Comedy Club
Next up, see Lara as Cassandra in SNL legend Lorne Michaels' new sitcom The Other Two, coming soon to Comedy Central.
Three Bridges introduces the Christmas cinematic universe / Lara Goldie as Rudolph..
Three Bridges' first indiegogo campaign is so far a roaring success! Hurrah!
Three Bridges takes on Vice News and Monarch Butterflies.
Absolutely THRILLED about this fantastic interview with WIN TV by Jake Keating. Enjoy!
Ever wondered what Lord of the Flies meets Big Brother would look like? I'm back as Denise Briar and Romansion Episode 3 is here to answer that burning question for you. Voila.
Denise, Bill and the other contestants settle into the Romansion house. Episode 2 is here! Enjoy!
Presenting: Episode 1 of Three Bridges newest web series, Romansion! This one is twisted folks. I play Denise Briar, she works at the Chili's and does the shake weight every damn day.
And now for the epic finale of The Bushwick Baron, where ex superhero turned detective Vicky Vander makes an unexpected alliance!
Presenting The Bushwick Baron, Chapter Three, Vicky Vander begins her hunt on the streets of Bushwick to catch a killer!
Presenting: The Bushwick Baron, Chapter Two! Check me out below as badass detective and ex superhero Vicky Vander.
Check out some exclusive behind the scenes snaps from Bull - Dressed to Kill!
Woohoo Allie made the trailer! Catch me on CBS Tuesday April 4th at 9pm where we meet my now recurring (!!) character for the first time.
Confirmed for my first guest star role in episode 19 on CBS show Bull! Watch this space!
Behold, my 2017 comedy reel! Featuring my greatest hits from the past year, including all your favourite Three Bridges characters.
Shazza is back and trying to find love! Just wrapped the first ever web series from Three Bridges Productions, due for a March release. Watch this space!
Behold, the new 80's Miami vice style intro video from Three Bridges productions! See it Here.
This is me as a ruthless (and tactless) alien maiden. Our newest short film from Three Bridges Productions. Checkit.
This might be my most favourite character I've ever played. See me as the cat lady of your nightmares here
When an Olive Garden style commercial takes an unexpected turn... check it out here
Bed Bugs.. let's start the conversation. New comedy short I'm in here!
If you've ever been weirded out by the designer / fashion model relationship you'll want to check out this new comedy short I'm in here
Oct '16 - This is our latest comedy sketch and people all around the world still think it's a real trailer
Oct '16 - Me as Megyn Kelly in this new comedy short - Founding Fathers Debate. Check it out here!
Oct '16 - New comedy short - Incestry.com - where love has the same last name as you..
October '16 - New comedy short is up! Loved playing this character again. Shazza is back. Link here
August '16 - So excited to finally announce that 2 months ago my friend Catherine Beckett and I co-founded a company called Three Bridges Productions.
Visit the website and discover your new favourite youtube channel!
July '16 - Hugely excited about this project in the works - a mystery mockumentary in which I play 4 different characters. OOoh! Details coming soon!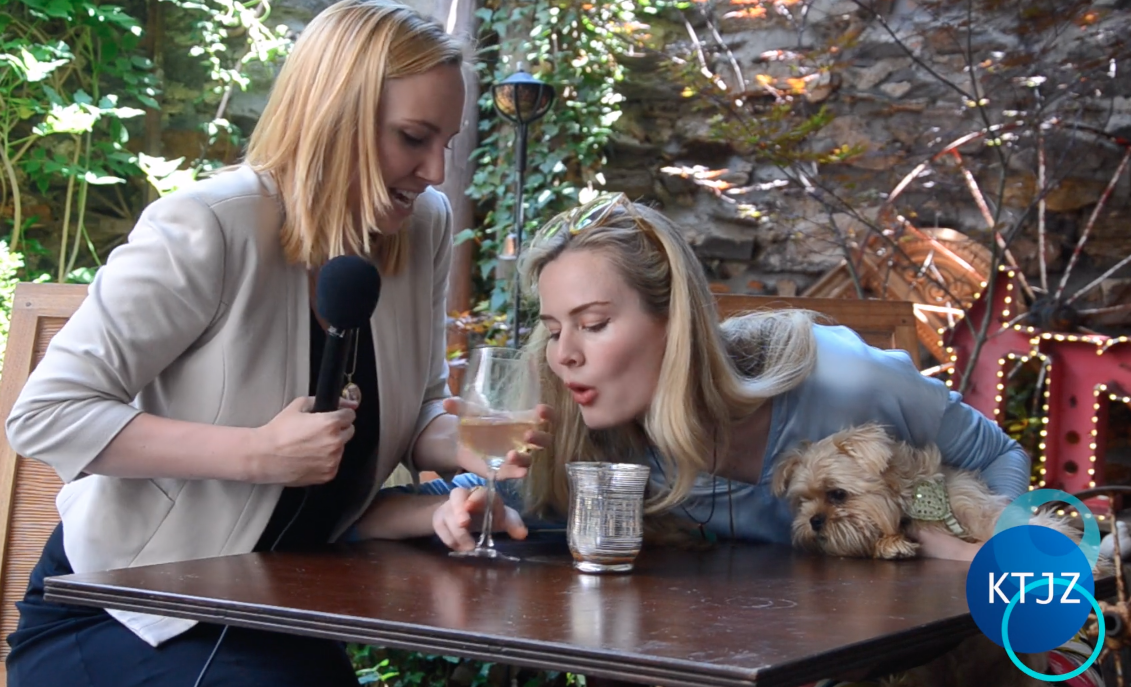 April '16 - SOLD OUT, we had a massive turnout for the world premiere screening of The Strike, thanks to everyone who came out to support us!
March '16 - It's official, The Strike has struck! Official selection to premiere the opening night of the Manhattan Film Festival. Woohoo!
Jan '16 - What a fantastic opening night for Primitive Grace! Here are some snaps from dress rehearsal by David Zayas Jr.
Jan '16 - SOLD OUT - I'm deeeelighted to announce that I'm part of a brand new theatre company called Primitive Grace, founded by Paul Calderon and David Zayas. I'm also over the moon to report that our first ever public performance has completely sold out and goes up this weekend!
Aaand it's out! So proud of this show, Master Of None is off to an amazing start. Check it out on Netflix!
This collaboration was a total hoot! Watch below as myself and Duan Mackenzie attempt a youtube challenge in Central Park. Warning - belly laughs
Check it out! Here is a fun new short I was a part of based on a series of short stories directed by Paul-Emile Cendron.
Season 1 Premiere of Master Of None is right around the corner! Catch me in episode 1 as Brenda on November 6th on Netflix
May '15 - SOLD OUT - The Strike has enjoyed a highly successful market screening at the Cannes International Film Festival. Official release date coming soon!
March '15 - Here are some behind the scenes shots from the set of El Gallo - photo credits- Talysha Hazelton and Ronnie Bradley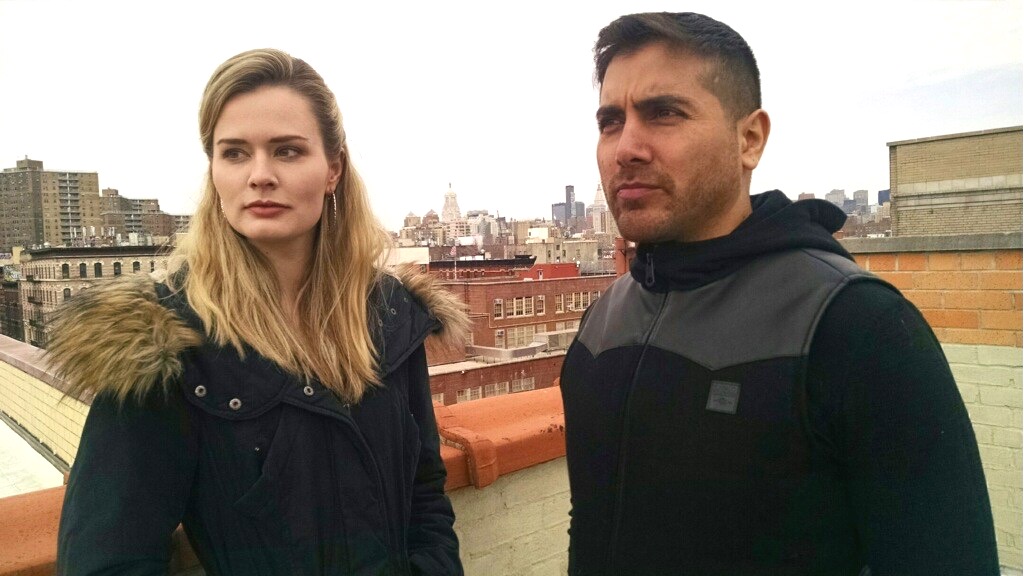 March '15 - So excited to be confirmed for co-star role Brenda in Aziz Ansari's untitled new TV show for Netflix, produced by Judd Apatow! More detail to come!
March '15 - Confirmed and have started shooting for the lead role of Erin in upcoming feature film El Gallo! Amazing team, hilarious set, awesome day.
Wrapped shooting on feature film St Nicholas, role of Sam - was such an honour to work with such inspiring people. Here are some exclusive behind the scenes & stills.
Reunited with the cast and crew of The Strike for ADR Recording! Not long now! www.thestrikemovie.com
Some candids behind the Scenes of Power!
November '14 - Confirmed for role of Woman in episode 205 of Power - A Starz Original series. Shooting this week!
November '14 - Wrapped shooting for short film Grace, written and directed by Patrick Duggan
Role of Grace.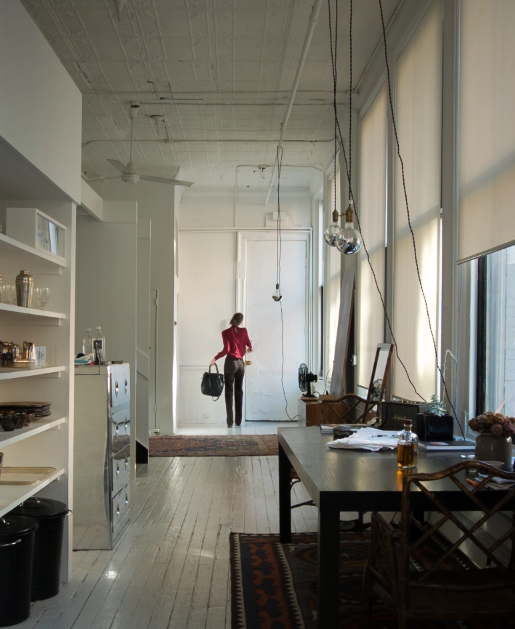 June '14 - Publicity For The Strike - a feature film written and directed by Guillermo Ivan
Role of Lisa www.thestrikemovie.com
June '14 - Wrapped shooting on Sonnet Sixty One, a short film written and directed by Lincoln Hall
Role of Woman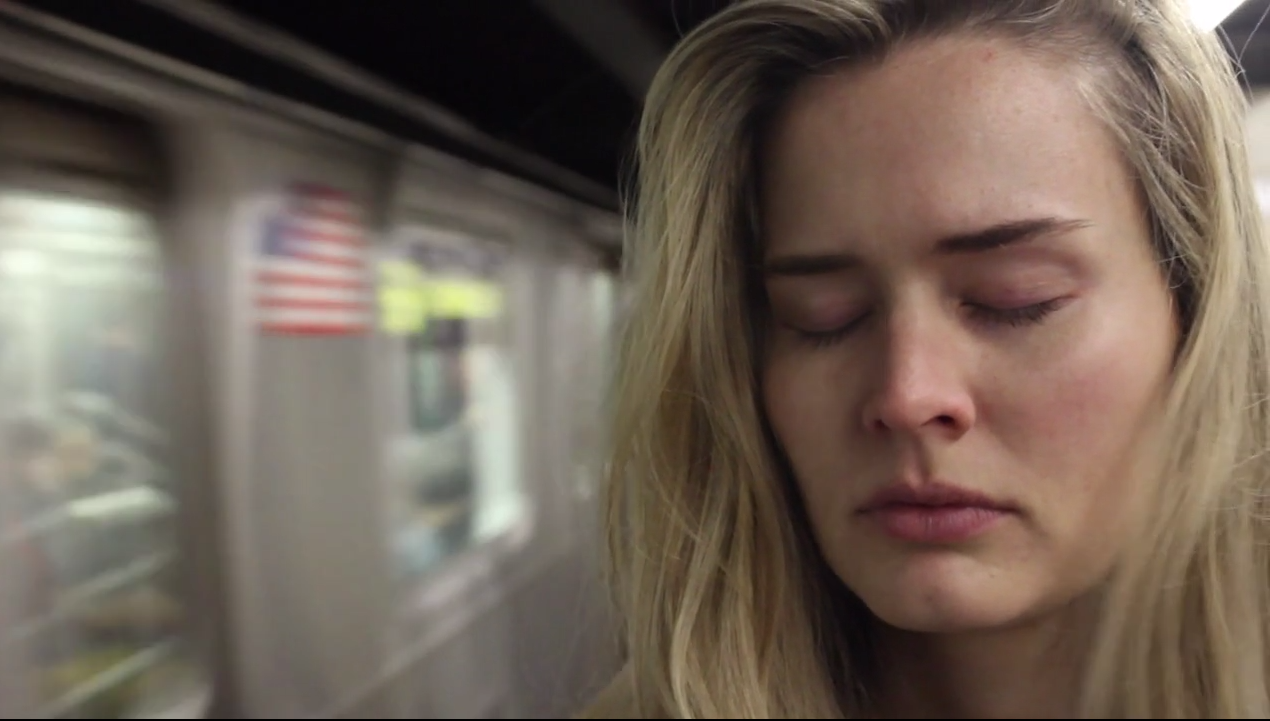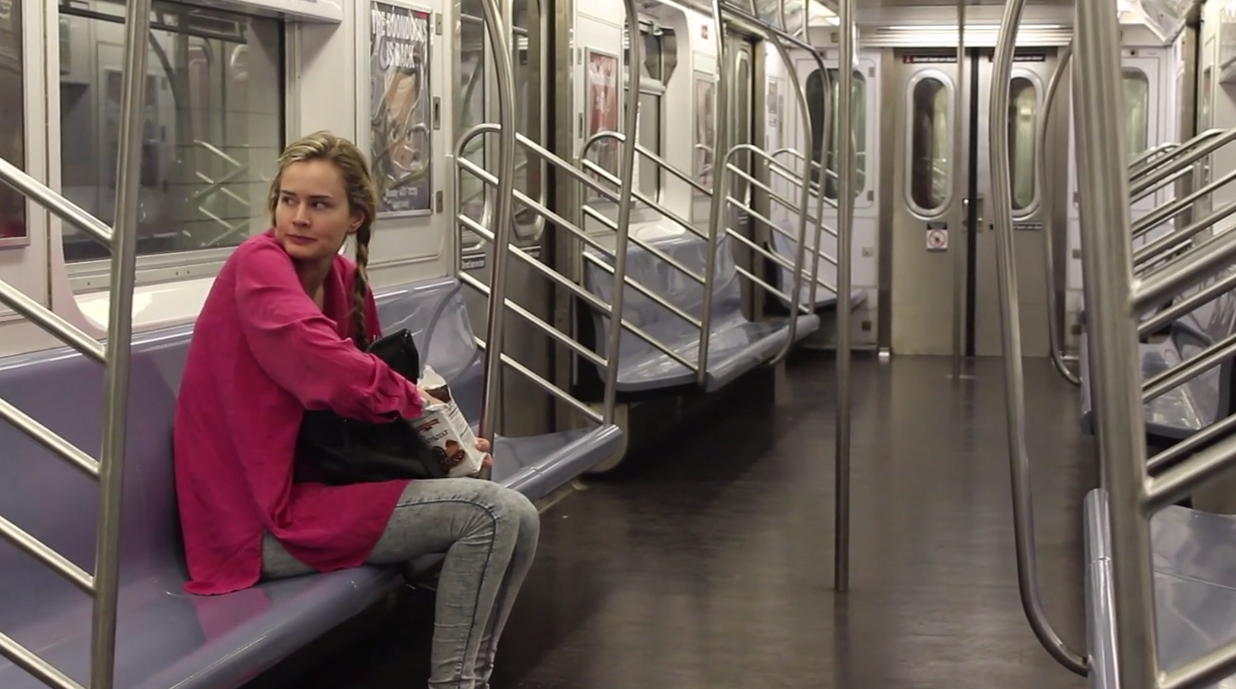 May '14 - Wrapped shooting on Lazarus , a short film directed by Paul Calderon.
Role of Irma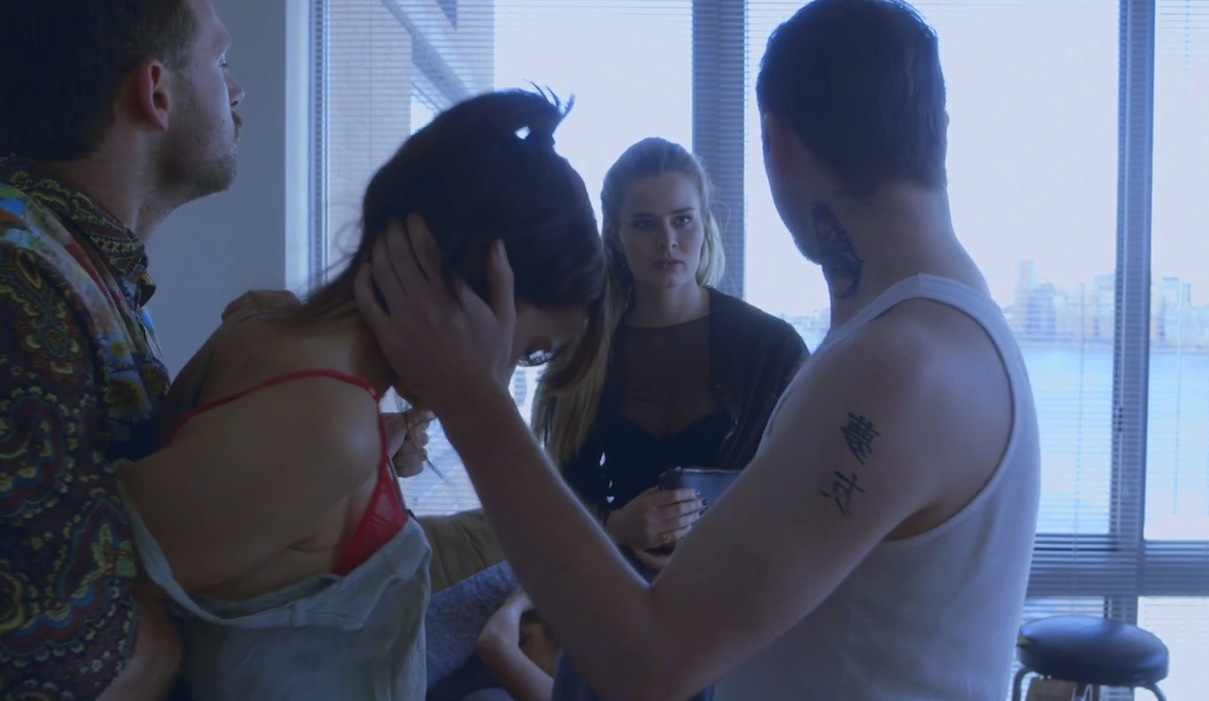 March '14 - Success at Final Conservatory Performance! - At Lee Strasberg Theatre and Film Institute
Performing Rabbit Hole and playing the role of Becca. Directed by George Loros
February '14 - Stills from Muse - short film directed by Keely Schafer and shot on 16mm film.
Role of Julianne. Photography credit : Jacqueline Harriet
February '14 - Behind the scenes action from Muse - short film directed by Keely Schafer and shot on 16mm film. Photography Credit: Sarah Howard
Sold out! - Huge success for Within The Words - an original play by Duan Mackenzie, Directed by Dylan Sprouse. Role of Sophie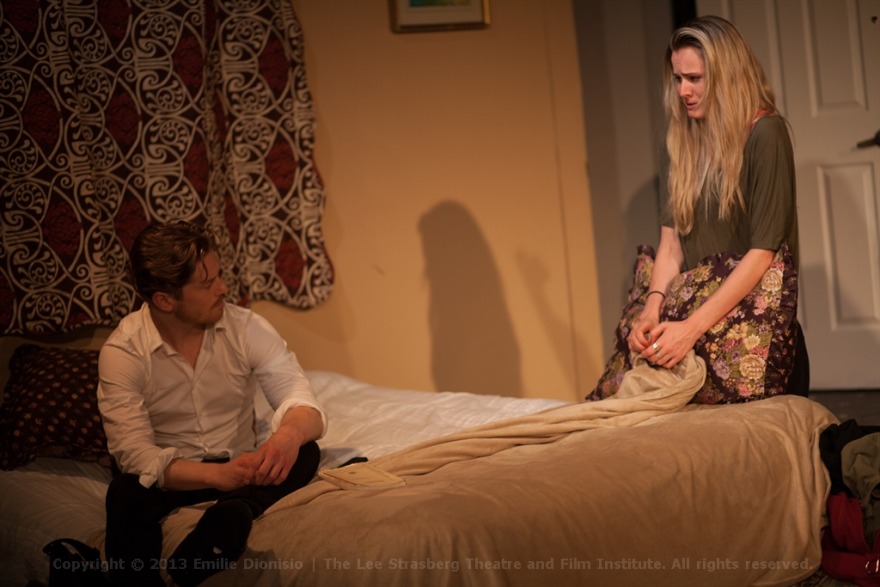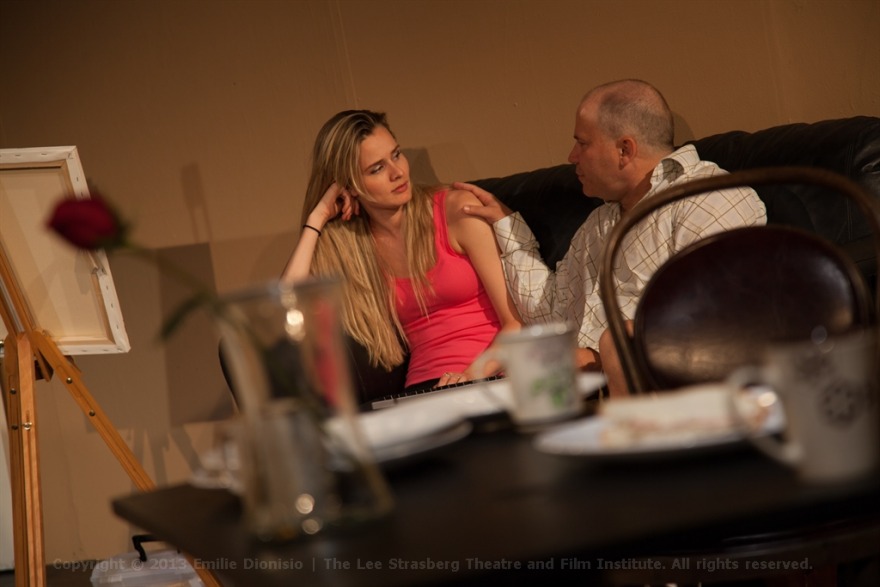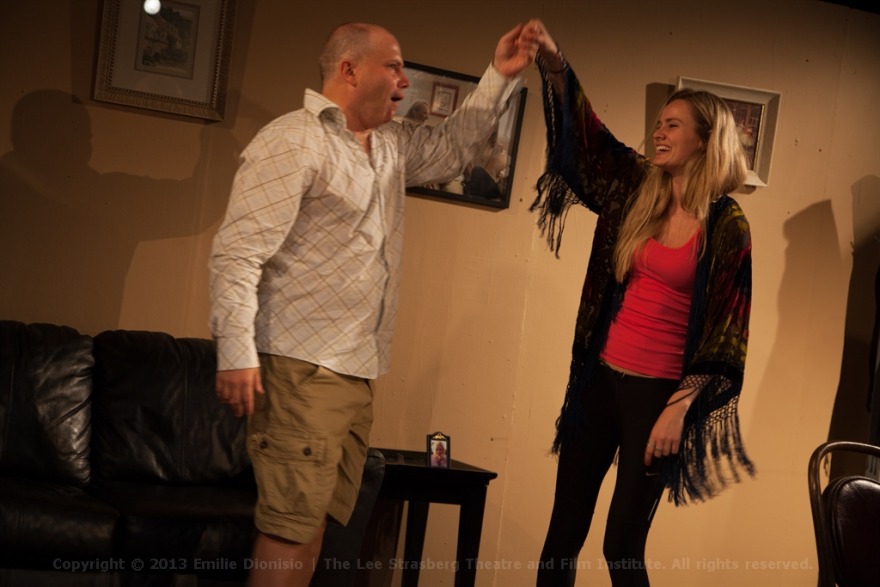 Scene Night with Anna Strasberg - Performing Proof in the role of Claire.